Team Members
Jay Hicks- Principal Lobbyist
Jay Hicks has over a decade of experience lobbying the Colorado General Assembly. He joined the firm in 2003, after years working in Public Relations and Communications. Since 2003, he has built key relationships with House and Senate Leadership on both sides of the aisle.  His areas of expertise are; business operations, business insurance, business regulation, transportation, construction, information technology, water, recycling operations, business tax and credit programs, and economic development. He also works with a number of organizations such as NFIB, CACI, BJ4C, and others to collaborate on emerging and current issues at both the local and state level. Jay has authored several significant pieces of legislation and lobbied successful passage on behalf of numerous clients. He is a graduate of the University of Northern Colorado with a degree in Business. Jay@lobbyco.com  | 720-350-8226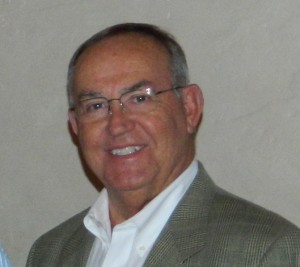 RJ Hicks- Senior Policy Advisor
RJ has over 24 years of experience before the General Assembly in both a state capacity and now in a private lobbying firm. He has served as the Director of the Colorado Motor Vehicle Department as well as the Director of the Motor Carrier Services. In his state career, RJ had extensive experience in the regulatory process. He also has over 15 years of experience working with county and local governments on local and legislative matters. RJ most recently served as the Executive Director of the Western States Transportation Alliance (WSTA ), which is a 10 member group of western states who have formed a transportation related association focused on bringing uniformity to those states.
Stefan Stathopulos- Associate Lobbyist
Stefan joined Hicks & Associates at the end of 2017. He came to us after spending a year as a legislative aide for Representative Kevin Van Winkle of District 43. Stefan was born and raised in Colorado and decided to move back after being gone for ten years.  Stefan has over seven years of experience in politics, policy and legislative work. He spent four years in New Mexico where he worked on two re-elections campaigns, first for Mayor RJ Berry of Albuquerque and second Governor Susana Martinez. He also worked for Thompson Consulting, a New Mexico lobby firm, for four years where they represented a wide array of clients such as, the University of New Mexico, the Nature Conservancy, rural telecom, and oil and gas to name a few. Stefan's experience and knowledge in legislative, policy and political work makes him a great addition to the Hicks & Associates team.